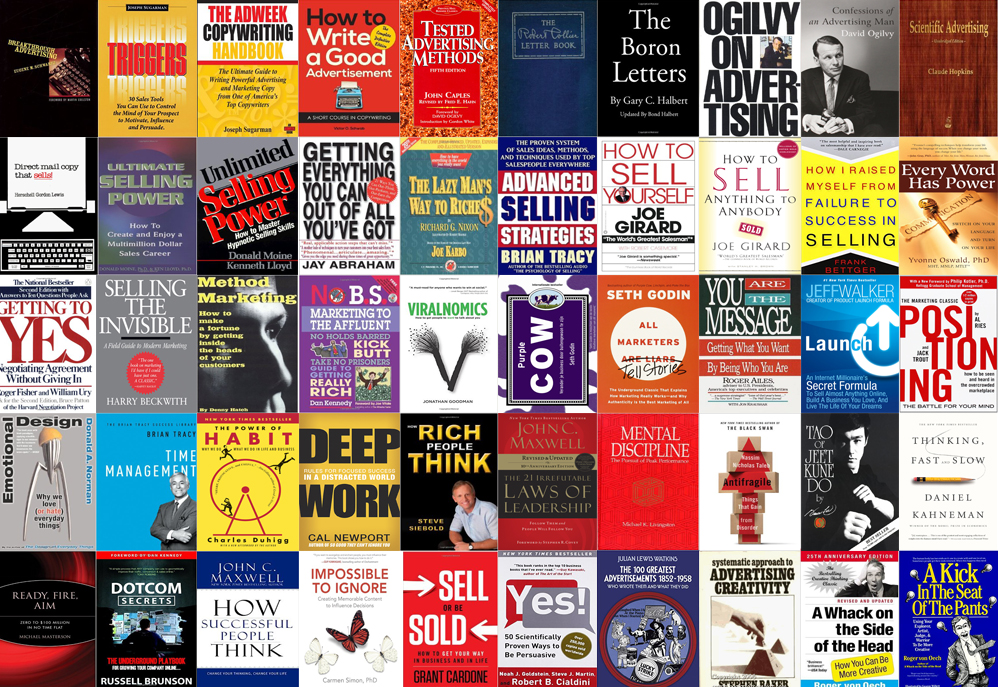 Dear soon-to-be multi-millionaire,
Here's a list of 70+ top business books for your convenience.
I've divided these books into the following categories:
Sales
Theory
Mindset
Efficiency
Marketing
Copywriting
As you've realized, books in the "mindset" and "theory" sections don't have business as their focus. However, the lessons learned are directly applicable.
Let's get started by looking at sales. [Continue reading]