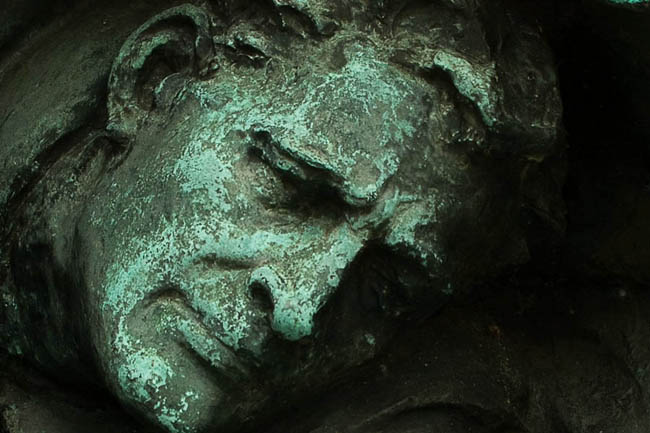 Too many people carry themselves through life as victims.
"Victims" want their struggle to be acknowledged by others.
They want to feel like special snowflakes for having to endure an unforgiving reality.
Regardless what your life is like, there is ALWAYS
someone worse off than you
The thing is, every single person in the world has their own "sob story" but the difference lies in whether they emphasize it or not.
Everyone has SOMETHING lacking in their lives…
What if you were the son of a multi-billionaire who had all of his material comforts taken care of but didn't have a healthy emotional connection with his family?

What if you were a kid from a favela who had a rich social life but had to endure terrible living conditions?
It is highly likely that your life will never be 100% perfect. Think of the glass that is half full/half empty. To me, it is entirely full because the air fills the rest of it.
There will always be some sort of lack in your life, but it is this lack that drives us forward. We get used to our lifestyles and grow hungry for change.
Lack is not necessarily a bad thing. The only thing bad about it is when you focus exclusively on that lack instead of the abundance around you.
Happiness/satisfaction is entirely dependent on your mentality. Even if you had to endure unspeakable horrors, you can still flip the script in your mind that you are NOT a victim. My grandparents went through hell on earth during WWII, yet they are some of the happiest people I've ever met in my entire life.
It is delusional to believe you will make it through life unscathed.
Struggle is an unchangeable fact of existence
When I was younger, I focused exclusively on the lack of women in my life.
I had everything else handled.
family
friends
material comforts, etc.
But I couldn't confidently flirt with women because I lacked inner-power. Dwelling on this lack made me feel like shit about myself, further eroding the rest of my confidence.
Now that I have women, I see that there are always other problems that need to be handled (car needs repairs, friends pass away, etc).
If you felt sorry for yourself every single time you had to take care of something, you would never get anywhere with yourself. A victim mentality is out of touch with reality because it disregards the fact that every single other person always has some sort of problem they are dealing with. Your "problems" don't make you unique and they aren't harder to overcome than the next man's.
A "victim's" mind lacks perspective
How will you ever make it in this life if you keep feeling sorry for yourself?
Do you really think you are THAT unique that your "problems" have never been experienced before?
People have bounced back from MUCH worse.
Pain builds character.
Pain inspires motivation.
Be mindful of your narrative and how your mind tells your story.