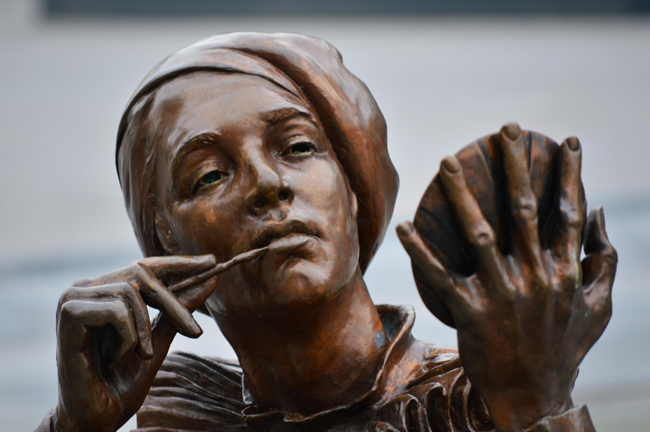 The dynamics of narcissism and co-dependency are the result of power imbalances.
In the year I opened my eyes, I read a series of articles on the subject that forever changed my perception of social dynamics. The basic premise is that narcissists soak up narcissistic supply (compliments, praise, etc) from their co-dependents.
This dynamic can be applied to all relationships.
Narcissism Exists On A Spectrum
We all have narcissistic traits to a degree, but the difference lies in whether said narcissism is malignant or not.
In the social hierarchy, average Joes may soak up narcissistic supply from losers while praising their superiors.
I highly doubt you'll be the dominant force in every interaction – but you must realize that it's crucial to detach yourself from unnecessarily sucking up to anyone.
Could the relationship between a narcissist and his co-dependent simply be broken down as the relationship between a person with a high strength of will and a person with a low strength of will?
In my experience, people with a low strength of will are drawn to those with a high strength of will because of their stronger frames.
A person with a low strength of will needs someone with a stronger frame to dictate his reality for him. He lacks the inner-game to feel secure enough within his own world – as a result, he finds himself sucked into another reality.
A winner lives within his OWN reality instead of being dependent on the realities of others. That's why he doesn't give a fuck about opinions.
This shit is so much deeper than seducing women.
As soon as you realize the potential power of your own reality, you'll start to see some MAJOR changes in your life. Chump tests and shit tests lose their meaning when your frame is superior.
This reality is infinite, but your time and attention (energy) is limited – you must block out all the bullshit and stay focused on the path you've set out on.
Allocate your precious resources (time and attention) WISELY.
A Person With A Strong Frame Has The Ability
To CREATE His Ideal Lifestyle
Lames qualify themselves to women and winners because their frames are overrun with insecurities. Instead of telling others what to do, a loser wants to be ordered around so that he gets approval from those possessing greater value. He don't know how to use power, so he sucks up to those who do.
If you have co-dependent (insecure) tendencies, you must remove yourself from this dynamic altogether if you ever want to reach your potential.
When you recognize the "narcissist" or "co-dependent" in your interactions, it becomes a lot easier to discern your SMV.