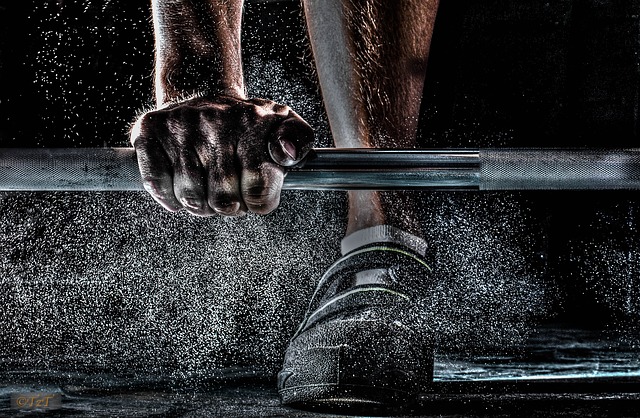 Want to achieve goals this month?
The process is much simpler than you may think.
All you have to do is use a few natural laws to your advantage.

So read on.
Has The Secret To Success Been Discovered At Last?
Our thoughts and actions reinforce our realities.
Sadly, many people remain stuck within negative feedback loops and work towards avoiding rather than overcoming their shitty existences.
Attempting to escape your life's task will only lead to permanent unhappiness. Disorder within your reality is a symptom of a larger problem that must be cured.
*Discipline* is the antidote.
It can be painful forgoing immediate "comfort" and "security" for the sake of long-term growth. However, this pain is simply a matter of perspective.
Do you value the illusion of security over the realization of your life's task?
Raising your discipline brings your focus to a point of absolute convergence. It makes symbols of instruction painstakingly clear to you.
How Consistency Brings Out The Best In You
As you know, large goals consist of smaller ones. You can easily knock those out this month and start compounding your value.
You can't achieve anything substantial without first building a foundation.
It isn't necessary to break the bank either.
Set your base percentages and test the market until you find a winning idea. Only then should you scale upwards.
It's about maintaining a *trajectory* aimed towards success.
Discipline is self-reinforcing once a certain amount of momentum is achieved. Fast food will taste like shit, losers will fade away, certain books will call your name, and your body will crave regular boosts of testosterone from vigorous workouts. With time, the daily process towards actualization becomes so firmly engrained within your reality that the motions come as naturally as a fish swims through water.
One day you'll look at your reflection in the mirror and be blown away by the powerful aura of value emanating from your every pore.
Lack Of Discipline = Lack Of Value
Excessive drug use, frequent sex with frumpy women, and gluttonous feasting will all lead to your downfall. These distractions serve to divert your focus and valuable time.
Prolonged states of comfort (especially artificially-induced ones) are the antithesis of growth. Discipline eradicates these value-drains by acting as the conscious transformation of "pain" into value.
Knowing your own worth is what keeps you grounded against the external agents of entropy.
Discipline isn't possible without self-worth.
P.S. Want to get serious about attaining your goals? Check out 30 Days of Discipline by Victor Pride. It's the best resource in the world for developing (and maintaining) high-value habits. You'll be the person you want to be in no time at all!