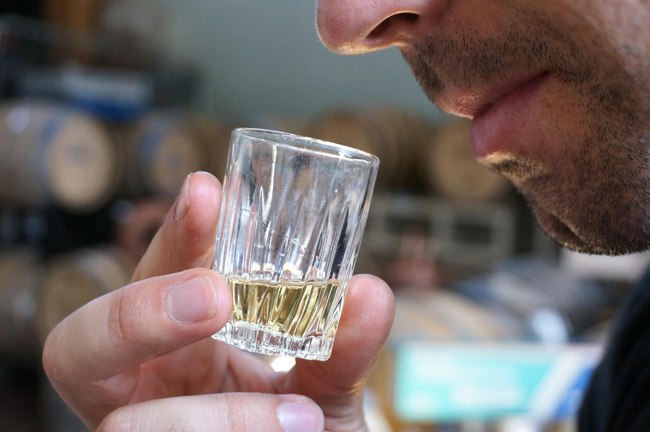 The highlights of our lives are moments of transient happiness.
Most of us spend our lifetimes chasing these peaks of pleasure.
We all want to be "happy" yet grow disappointed when the dopamine hits subside.
It's easy to grow restless during the in-between moments where there's no immediate reward.
However, when you're constantly on the look out for your next fix you lose sight of the *big picture*.
The best way to transcend this spectrum of emotion is to invest into something that endures through the eternal ups and downs.
People spend months in anticipation for certain events, reach their happiness peak, and then return to reality when it subsides.
Think:
EDC
Coachella
vacations, etc
I lived my college years by such an outlook, but then I realized life was passing me by.
My day-to-day existence was fairly monotonous.
I surrounded myself with hedonistic indulgences to distract myself until larger dopamine paydays would arrive. When my fix wore off, I'd be right back where I started.
Although there's nothing wrong about enjoying the peaks of happiness, it's important to never lose sight of the present moment.
Happiness is a mental habit, a mental attitude, and if it is not learned and practiced in the present it is never experienced.

It cannot be made contingent upon solving some external problem. When one problem is solved another appears to take its place.

Life is a series of problems.

If you are to be happy at all, you must be happy, period!

-Maxwell Maltz
No person is 100% euphoric all the time.
Directing your focus towards self-improvement makes you more aware of the fleeting nature of happiness. Putting in meaningful work resonating with your core contributes to more lasting fulfillment.
Where You Direct Your Efforts Determines
Everything About You
The hours invested into your arena of choice are a major factor in creating meaning within your personal reality. You aren't truly alive if you "work just to work" and then blow off surplus income chasing tail/bullshitting/watching sports at bars. Dopamine junkies never question their overall trajectories and wonder why they're chronically unhappy.
Oh man, another Monday… hopefully I have enough of my xanax prescription left to make it to happy hour.
The peaks and valleys of life are ultimately irrelevant.
Happiness is a byproduct of living an overall fulfilling/enjoyable lifestyle in line with your inner-voice.
If you aren't creating meaning within your life, why are you even here? What's the point of being alive if you purely live for the sparse peaks of happiness while numbing yourself to the in-betweens? Why reduce yourself to a robot?
Discovering your life's task is the best way to overcome the absurdity of existence.
P.S. Click here to learn more about overcoming transient happiness.