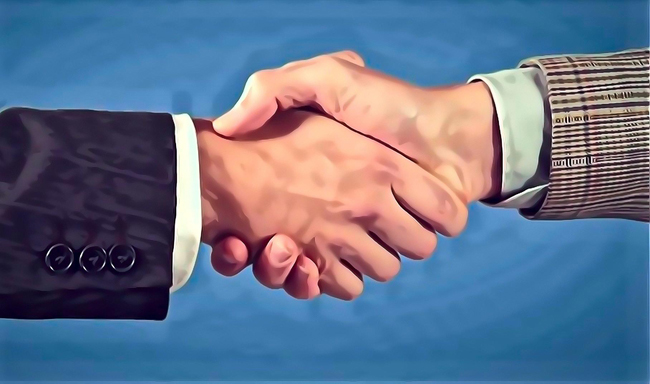 What are some effective networking tips?
You may have heard of "social threading".
The basic idea is the social "CONNECTOR" acts as the facilitator of a group by setting the overall frame.
(Think game show host).
Networking Tips – The Connector Approach
It doesn't require much talking or effort to be a connector – It simply demands that you take the *initiative*at certain moments.
Moderating a discussion allows you to probe for the unique value that every individual offers and then foster potential connections based upon that knowledge.
This concept goes so much deeper when applied outside of micro group dynamics.
Never forget that wealth, resources, and opportunities flow through PEOPLE.
Living A Self-Sufficient Life Doesn't Mean You Should
Avoid Social Contact
All you have to do is take matters into your own hands as a *connector* within the market.
This role is extremely valuable because so few people are willing to assume it. There's a tremendous amount of value circulating around the world at all times, and YOU have the ability to bring about highly lucrative exchanges between both individuals and groups.
When you become conscious of your own personal value, it feels natural to share this well-being with other people.
The essence of good business is MUTUAL SATISFACTION. Every person/group has an abundance of resources that others lack and vice versa. The strategy of exchanging value is using your strengths to acquire what you lack.
Assuming The Role Of *Connector* On A Macro Level Demands You See Beyond Your Own Needs
Think about groups that could potentially benefit from one another and how you can be the pivot that brings them together. Playing the middleman between high value "clients" is in and of itself VALUABLE.
Many people are action-aversive, and by taking the initiative you bridge the gap to their desires. I can't stress the importance of this role enough. Ensuring successful exchanges greatly contributes to both the happiness of yourself and of others.
THEY WIN. YOU WIN. EVERYBODY WINS.
A person who can take action without hesitation and remain unmoved by rejection is extremely powerful. People want to associate with this type of character. They want to share their wealth with him for all that his presence does.
Little do they know, they possess the same exact power – Only they don't give themselves permission to channel it.
As I've said many times before, not all value is apparent on the surface. Much of our world is experienced on the subjective emotional level.
We All Have The Means To Make Each Others' Fantasies Happen Via Effective Networking
There are many streams of value just begging to be introduced to one another, yet they remain isolated because no one's willing to shoulder the social responsibility of bringing them together. When you assume the role as the missing puzzle piece to fulfilled desire, you become a genie who appears larger than life.
Always think/act in terms of value, and your world will grow more abundant by the day.