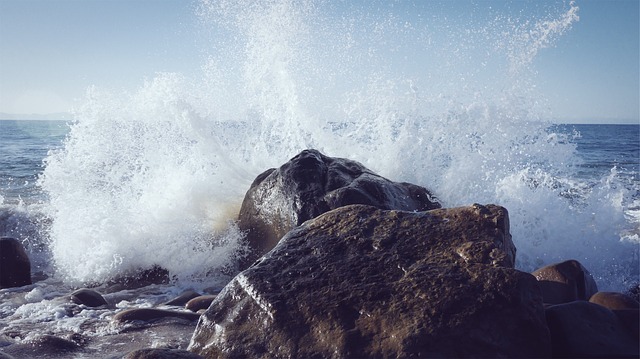 Tired of feeling powerless in the face of conflict?
Your first task is to observe your emotions as an outsider.
When you let your responses be dictated by the heat of passion, you lose the ability to control your frame.
Personal power = stoic presence of mind.
Keeping your wits about you when others are losing theirs grants you a greater clarity of focus, ultimately tilting the outcome in your favor.
How do you develop this important ability?
Presence Of Mind Exists Outside Your Sense Of Self

You must familiarize yourself with the illusory nature of the ego by devoting yourself to a process larger than your needs and fears. This could take the form of either meditation or investment into an arena of skill.
By temporarily losing yourself within the patterns of possibility, you start to become more in tune with your connection to the singularity of existence.
The more you step beyond the limited nature of your ego, the more you begin to understand a greater perspective outside your own.
The Goal Is To Create A New Reference Point
This point doesn't spring into existence overnight.
It takes dedication and persistence to build a solid framework outside your ego.
Once this component has been built, you can practice stepping in and out of it when facing various situations. With time you'll discover just how petty the whims of your ego have been.
A life lived strictly from the ego restricts you to a more childish existence.
I've found it helpful to picture my inner-game/emotional intelligence framework as a pyramid. A healthy pyramid has the ego as its cap, and the external reference point of neutrality as its base.
This model gives greater precedence to the establishment of a solid base over the development of your ego.
Many people foolishly try to build their pyramids upside down by placing their egos first, making for a highly unstable foundation. When you build your life around your ego, you suffer tremendously when the external world beats upon it. Such an approach leaves nothing to fall back on.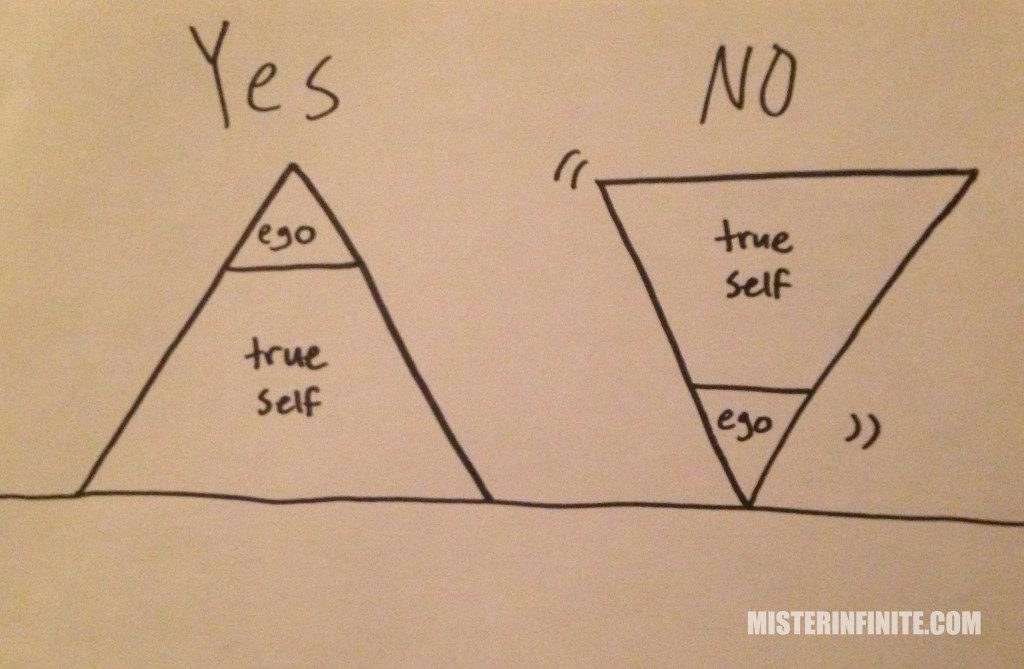 (What do you put first: your true self or ego?)
A life overly detached brings peace but also apathy.
A life lived out of the ego makes you motivated but also outcome-dependent.
The Key Is To Be Fluid
Recognize each of these perspectives as a separate reference point to be called upon at will. Use the hunger of your ego to move forward and achieve, then detach yourself from the inevitable growing pains and naysaying opinions of haters when necessary.
This strategy is the equivalent of swapping the various lenses of your frame to optimally suit the various situations presenting themselves.
The answer to solid inner-game lies not within the big picture or the immediate ups-and-downs, but within the adaptability of your form.
Want help developing presence of mind? Try the best Nootropic in the world.
RED FOCUS is the fastest way to improve your cognitive functioning.
Whether you'd like to manage stress, enhance concentration, or increase memory, RED FOCUS will help you get more out of life.
---
Relevant reading: "Letters from a Stoic" by Seneca.