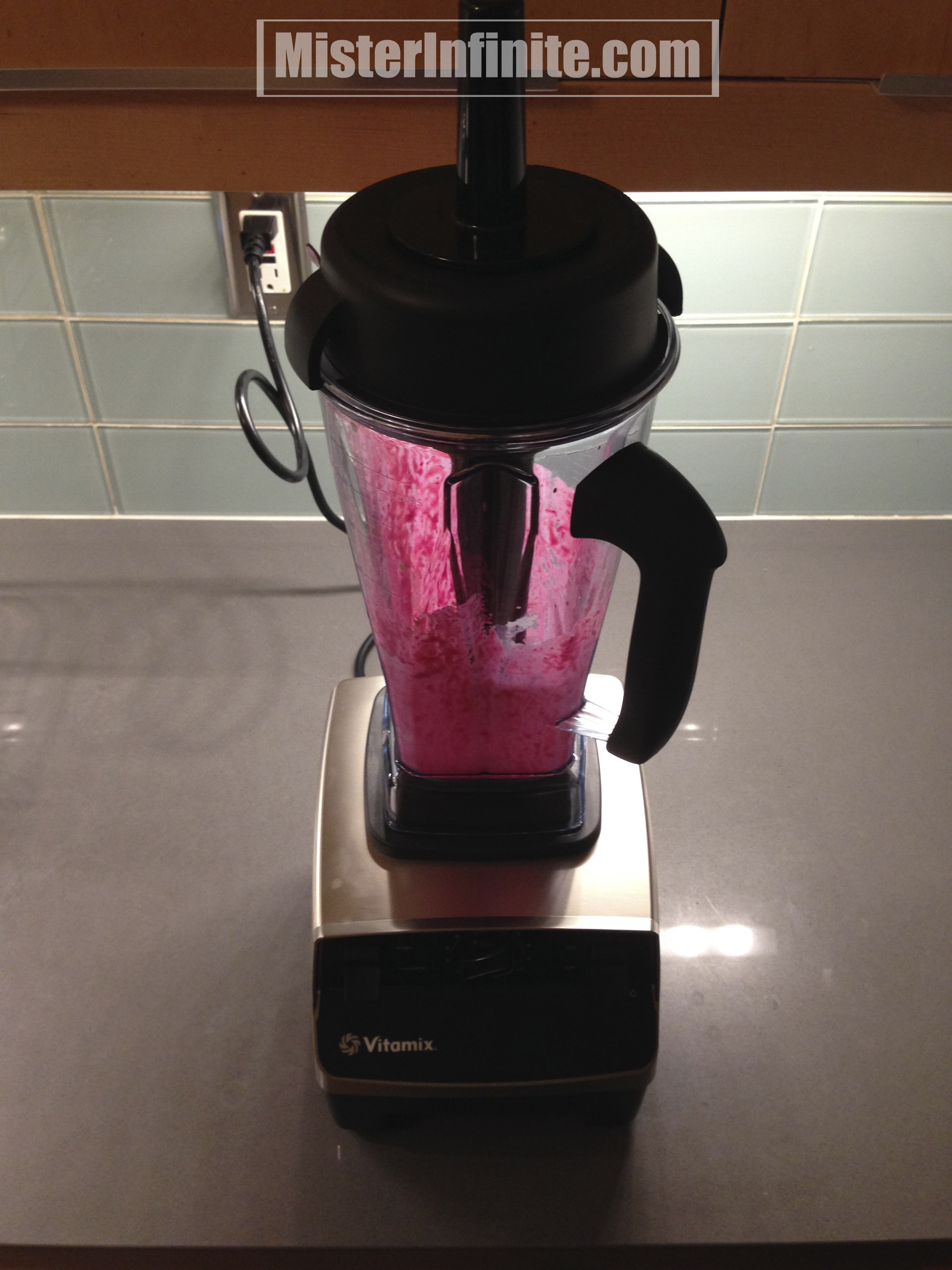 Want To Improve Your Quality Of Life?
It just so happens there's a fast and effective way to do so.
You may have heard about the health benefits of juicing. Turns out, you can take this habit to an even higher level.
Enter, the Vitamix.
At Last, A Way To Add Value To Your Daily Habits
I've been juicing for 5 years. For the past 5 years I've gone through hundreds of pounds of produce. My quality of life has never been better.
Just the other day, my blender gave out.
After doing some research and seeing a live demo at my friend's house, I decided to invest in a Vitamix.
Why Vitamix?
As you know, it's important for your regular use items to be quality. Your quality of life is determined by your habits, not your peaks. If you're making juices on a daily basis, it seems wise to increase their value doesn't it?
But it gets even better.
Here's How The Vitamix Will Improve Your
Quality Of Life
You can now get professional-grade juice made right in your own home!
Even better, it's more cost-effective than going out for juice (Which is often fake or watered down anyway).
Where other blenders leave you with "mystery chunks" or questionable textures, Vitamix juices are smooth and integrated. I couldn't believe my palate. It's like trying a juice for the first time all over again.
The Vitamix blends the juice in such a seamless way, you'd swear it was made by professionals. My first instinct after trying a Vitamix juice was to tell the world. It's that good.
This isn't just a blender, it's an *experience*.
Even more, you get:
Fast Cleaning Time
More Enjoyable Consumption
Efficient Blending (Both Wet And Dry)
What's the amount, you ask?
Their super package starts at $623.48. The regular goes for $399.99. If on a budget, the refurbished model can be yours for ONLY $359.99.

Let me be perfectly clear, the Vitamix is the ultimate in blending. You'll be drinking juices you've never tasted before. It's so elite, you've probably never even been to this part of "juicing town" before.
At least, that was my experience.
In just seconds, you can 80/20 your focus AND health!
Closing Thoughts
At the end of the day, it's important to improve your quality of life.
The fastest way to do this is to drink a high-grade juice as part of your routine. As you know, you are what you consume.
Fortunately for you, investing into a Vitamix spills over into other areas. (Just read the glowing feedback on Amazon). You'll find your focus to be sharper, get more done, and save time cleaning. It's win-win!
By the way, Vitamix is the official blender of Jamba Juice – so you know it does a phenomenal job.
As promised, here's the bonus.
Bonus: Bulking Beet Shake Recipe
Now you can bulk up with this awesome beet shake.
Ingredients: beets, milk (optional), protein powder, ice cream, and peanut butter.
Throw in the beets and milk
Add 1 scoop chocolate peanut butter whey protein powder
Add 2 scoops vanilla whey protein ice cream
Add 1 spoon peanut butter for extra flavor
Blend, pour, drink, and enjoy!
P.S. Get your blender today with free shipping from Amazon.
---
Relevant Reading: Juice Power Trilogy.