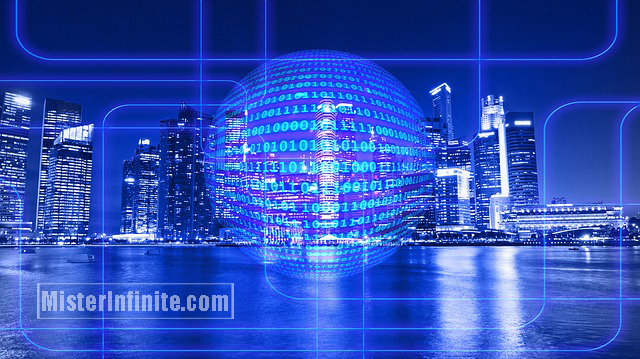 Have you ever been overwhelmed by online business "advice"?
We've all been there.
As with any skill, it's important to stick to the same few fundamentals.
Earlier this month, I shared the essentials of online sales on twitter.
Everything you need to sell online:

1. website
2. product
3. way to collect $
4. way to collect leads
5. follow up
6. traffic

Anything else is extra.

— Mister Infinite (@mister_infinite) November 13, 2017
This post will expand on these steps since the tweet resonated so well.
1. Website
Regardless of your online goals, you need your own platform.
With 1-click wordpress install + free domain name, it's never been easier or more cost effective.
If you really want to stand out, you can upgrade to a premium theme.
However, a basic theme also gets the job done.
2. Product
As you know, you can't sell anything if there's no product or service.
Don't have your own product yet?
Check out Share-A-Sale or FlexOffers.
(The programs are free).
3. Way To Collect $
This is your payment processing software.
(I use Paypal for most things).
Can't make money without a means to collect right?
If you'd like to own the marketplace for your products + offer your own affiliate program, check out E-junkie and DPD Cart.
4. Way To Collect Leads
It's essential to keep in touch with your audience.
Not everyone will buy the first time they see your message, but there will be plenty interested in hearing from you.
Simply add an email sign up form using Aweber or Mailchimp and you're good to go!
5. Follow Up
Now that you've built an email list, go ahead and share amusing ideas with your contacts on a regular basis.
Don't write for the purpose of making an instant sale or being a clown.
You might include a few recommendations here and there, but the primary focus is to add value via self-amusement.
6. Traffic
Without traffic, you have nothing. Traffic is the lifeblood of any website.
If you're tired of relying on SEO, check out google adwords.
You can set the metrics so you never pay more than what a lead is worth.
(In other words, you're buying money at a discount).
Closing Thoughts
These fundamentals will keep you grounded against anyone trying to sell you unnecessary BS.
Keep your mechanics lean and mean.
If you're encountering any problem, it has to do with one of these steps.
When all these metrics are in order, you simply can't fail.
That's all there is to it!
P.S. Want to improve your sales?
Check out my handy reference book "Swipe File Ammo". It contains 1400+ PROVEN headlines, calls to action, power words, and transitions.