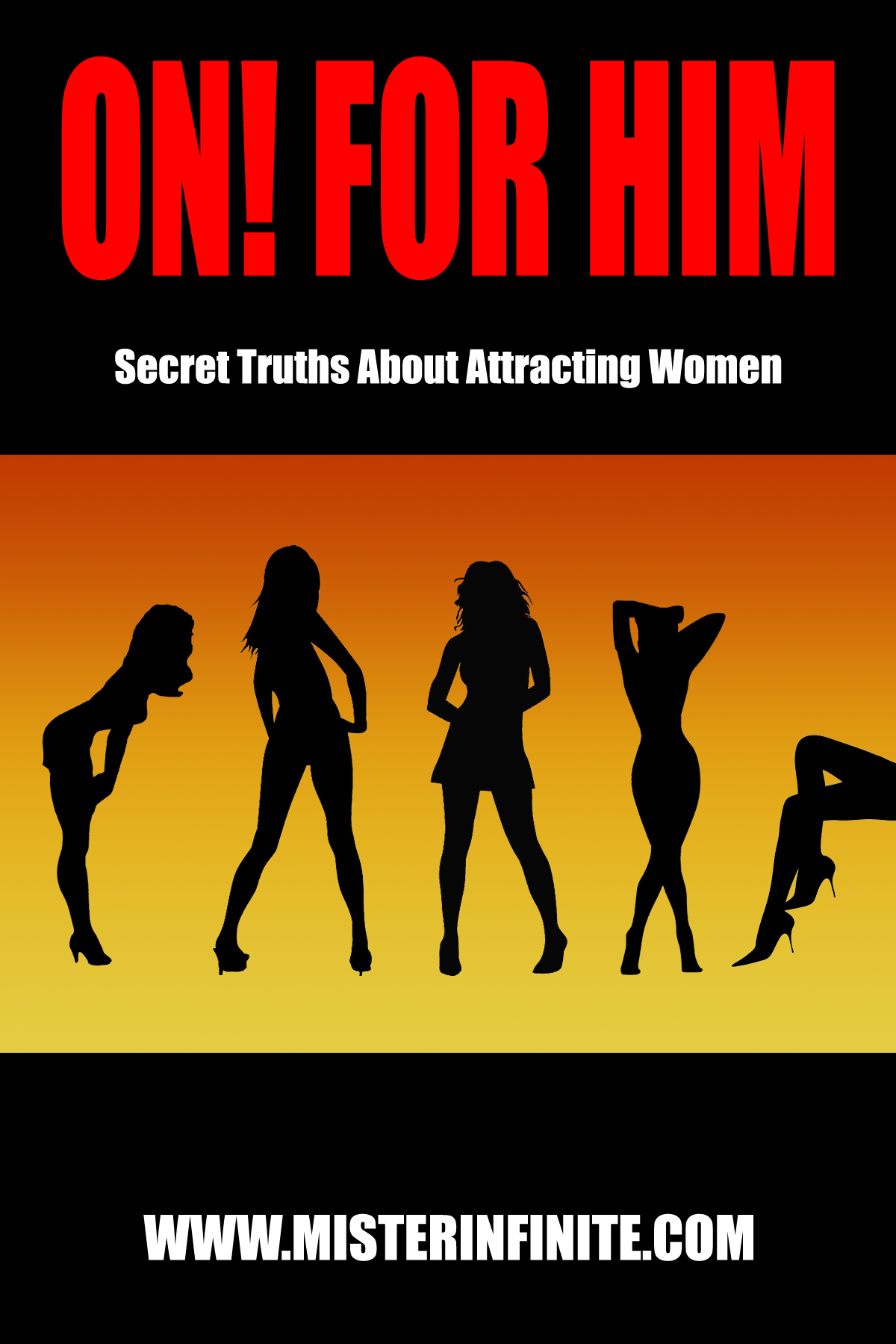 "ON! For Him – Secret Truths About Attracting Women"
The best of my game essays compiled into a 185 page book for your convenience.
It's split into three sections:
Philosophy
Social Dynamics
Women (Game)
You can invest in a copy for the low, low, low amount of $9.99.
Click here for your instant download:
---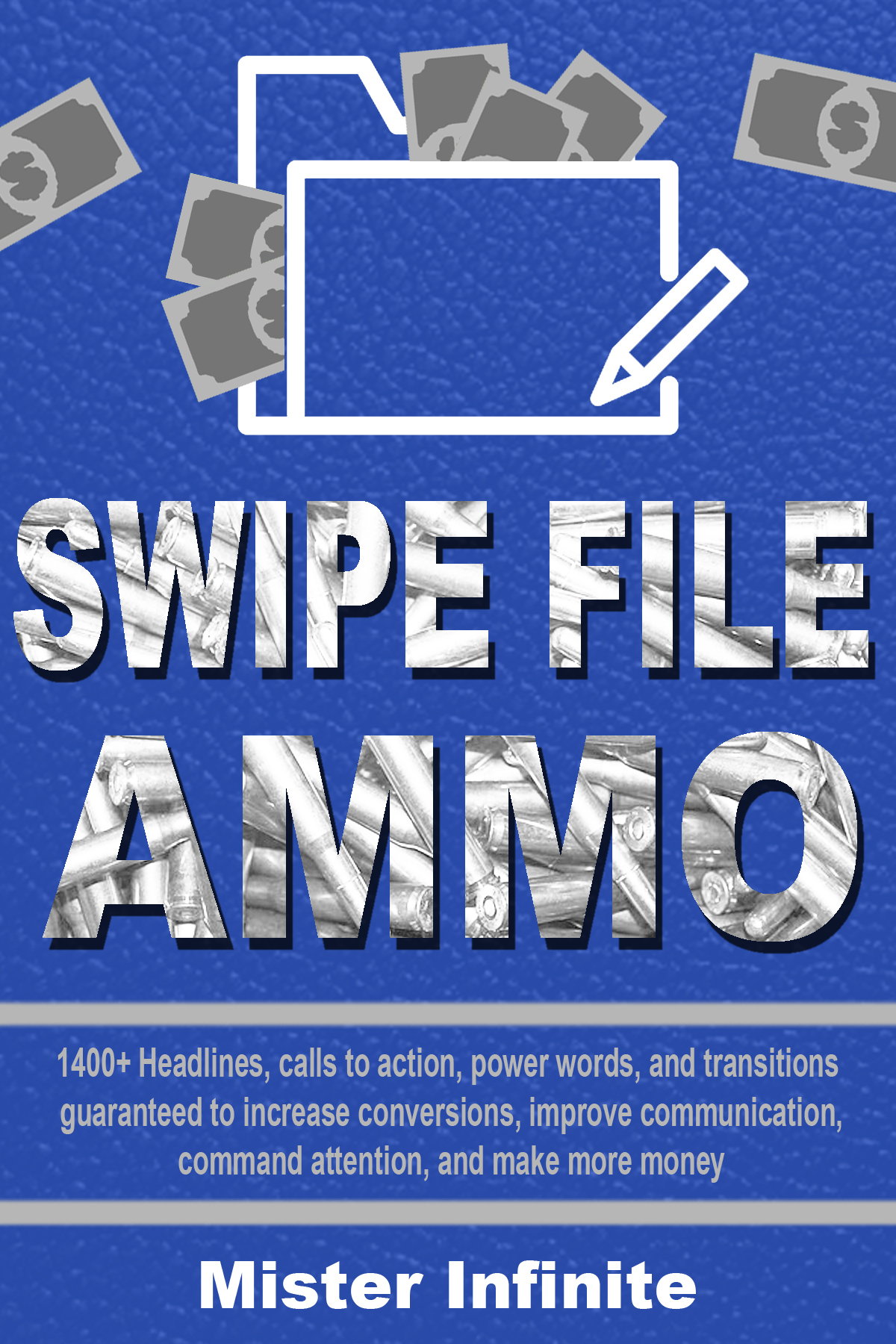 "Swipe File Ammo – 1400+ Headlines, calls to action, power words, and transitions guaranteed to increase conversions, improve communication, command attention, and make more money"
How would you like to increase your conversions?
Improve your communication?
Command attention?
And make more money?
It just so happens, I've got FANTASTIC news for you.
Right in front of you is a massive collection of 1400+ PROVEN headlines, calls to action, power words, and transitions.
In other words, you're about to add a SPECTACULAR amount of ammo to your persuasive arsenal.
With these tactics, I was personally able to raise my conversions to over 7%.
(Most average 1-2% closing).
These effective guidelines ensure you'll never struggle to make sales ever again!
Click on any of these formats for your instant download:
---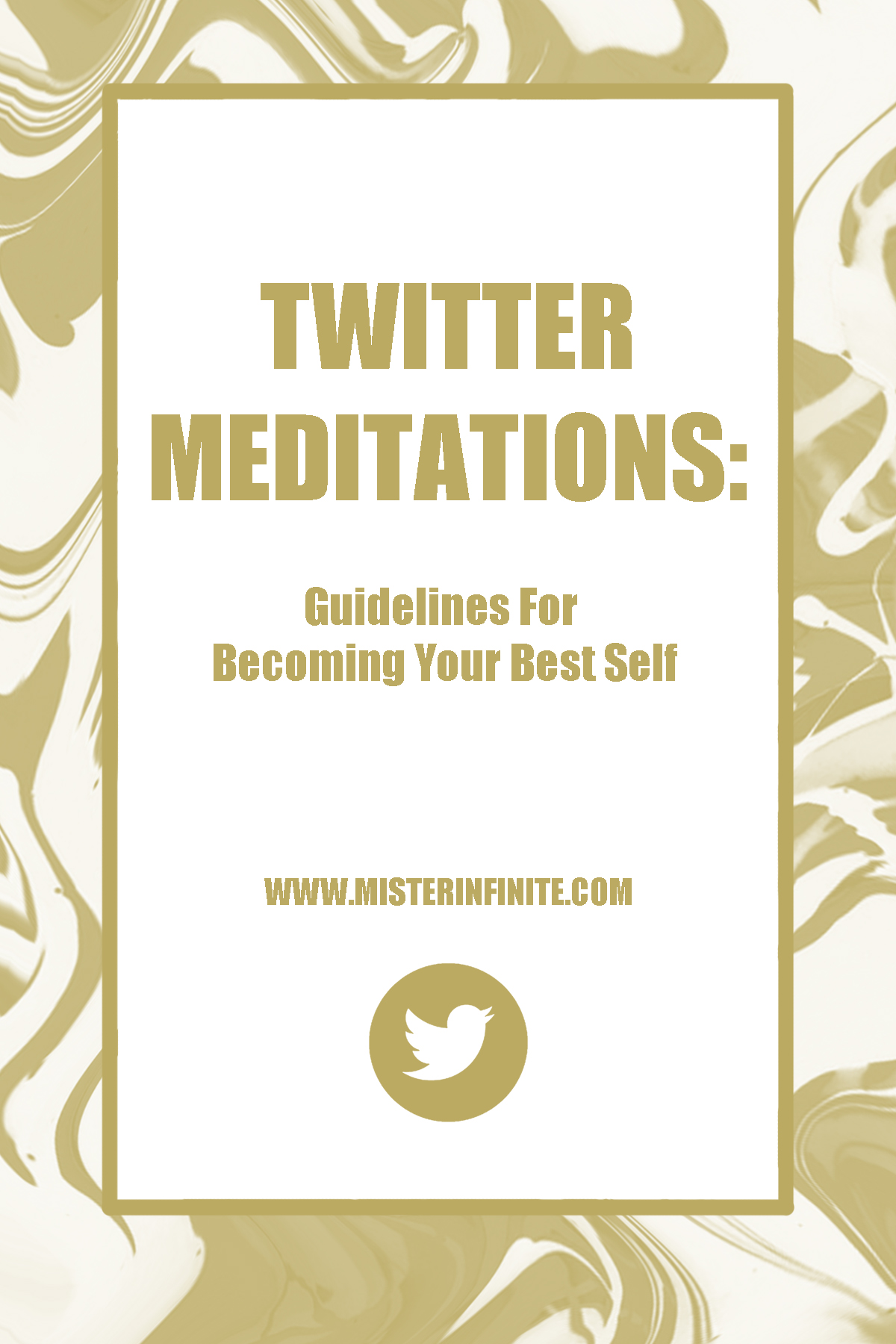 "Twitter Meditations"
Before twitter existed, ancient philosophers kept compilations of bite-sized maxims.
One such compilation is the book "Meditations" by Marcus Aurelius.
These timeless musings read like a series of tweets.
Short, dense, impactful maxims crafted to help you live a better life.
(Saving *time* while providing clear mental models for decision making).
I've shared lots of info over the years (via twitter) which took me from a disorganized party animal into a value-focused businessman.
If the wisdom in these tweets helped me build a solid business structure, improve my health/fitness, skyrocket my income, attract better women + friends, and avoid society's traps, then imagine what it will do for you.
Click on any of these formats for your instant download: