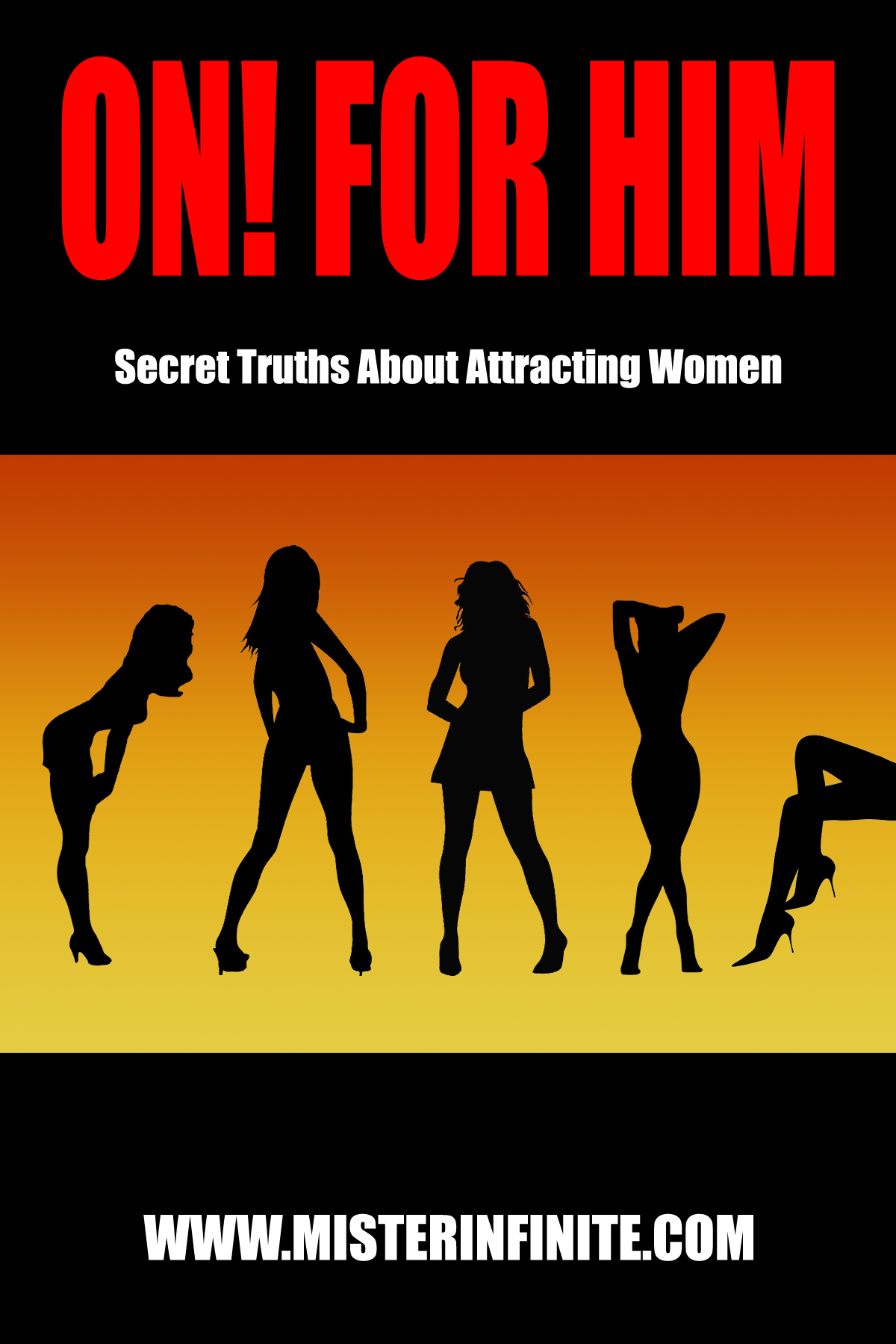 "ON! For Him – Secret Truths About Attracting Women"
The best of my game essays compiled into a 185 page book for your convenience.
It's split into three sections:
Philosophy
Social Dynamics
Women (Game)
As you know, you can read the info on this site at no cost to you. When you'd like to upgrade to a streamlined format, you can invest in a copy for the low, low, low amount of $9.99.